The George Washington University Division of Infectious Diseases (ID) offers:
A wide and varied clinical experience, with superb clinical training.
Our faculty and fellows see all ID consults at both the George Washington University (GW) Hospital and the Washington DC Veterans Affairs Medical Center (DC-VAMC). There are no competing private ID practices responsible for inpatient consults at either of these hospitals.
At our main teaching hospitals, we see more than 2,000 inpatient consults per year.
We provide health care to a large number of HIV-infected individuals across the D.C.-metro area.
We specialize in viral hepatitis and the care of HBV, HCV and hepatitis/HIV co-infection.
Located in the heart of D.C. and in close proximity to embassies and a number of governmental and non-governmental international agencies, we routinely care for patients with an array of tropical and travel-related diseases.
More than 2,400 HIV-infected patients are followed between GW Hospital and DC-VAMC clinics. In their continuity clinic, our fellows have ample opportunity to follow a panel of HIV infected patients over the course of two years and assures that they gain expertise in the routine care of patients with HIV infection, management of opportunistic infection, management of highly anti-retroviral resistant patients, as well as treating those with HCV/HBV co-infection.
On-site and off-site expertise enhance the breadth of clinical experience for fellows in our program.
Both GW Hospital and DC-VAMC have an on-site clinical microbiology laboratory, with strong leadership and knowledgeable technical staff at both sites.
Both GW Hospital and DC-VAMC have a strong Infection Control Program.
Additional clinical rotations at the National Institute of Health Clinical Center and INOVA Fairfax Hospital, the area's largest transplant center.
A large and committed faculty.
We have an excellent fellow-to-faculty ratio, with 10 full-time faculty members and five fellows allowing close supervision of our fellows.
We have a weekly case-conference where fellows interact with faculty at both institutions.
Each fellow is assigned a faculty-mentor, and fellows may have additional research-mentor(s).
Support for scholarly endeavors and collaboration:
Fellows are provided mentorship and training in clinical research and regular fellow-research progress meetings are held with faculty.
Fellows are provided funds for travel to one national ID conference per year.
The program is involved with collaborative clinical research projects within the university, including the GW Milken Institute School of Public Health. We have several ongoing research projects involving faculty, fellows as well as medical house-staff and students. These collaborative research efforts have led to innovative research in novel areas of interest, incorporating our interdisciplinary expertise. 
In addition to the active research led by the faculty, fellows have the opportunity to work with existing clinical and research collaborations with groups including:
Ample opportunities for fellows to serve as leaders and teachers.
Our ID electives are very popular with medical students and internal medicine residents, and fellows play an important role as mentors and educators for medical trainees.
Fellows develop and present resident-level educational sessions at both GW Hospital and DC-VAMC.
All ID fellows annually present clinical cases at a city-wide ID conference.
Meet Graduates of the GW Infectious Diseases Fellowship Program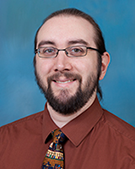 "My fellowship training in Infectious Diseases at the George Washington University/VA Hospital program was second to none. The faculty at both sites are outstanding people, excellent clinicians, enthusiastic teachers, and committed mentors. The diversity of patient populations and training environments is brilliant, from the sprawling Medical Center that is George Washington University, which sees patients ranging from the inner city to international travelers; the quite different VA system with its fulfilling patient base; and the galloping zebras and cutting edge research at the NIH. The didactics are engaging and hands-on, and the research opportunities vibrant and diverse. Doing your Infectious Diseases fellowship at GW is more than merely a path to practice - it enhances you as a leader, gives you a diverse skillset in ID, and opens up a world of possibilities for your future. What I'm saying is: go there, train, and be happy!"
John Cmar, MD, FACP, FIDSA
GW/DC-VAMC Fellowship Graduate, 2007
Director, Division of Infectious Diseases and Program Director, Sinai Hospital Residency Program in Internal Medicine of the Sinai Hospital of Baltimore, MD
"The Infectious Diseases fellowship program at GW Hospital and the DC-VAMC provides a superb overall experience for trainees. Fellows see a very broad range of patient cases across the two sites reflecting the diversity of the patient population in DC itself, with problems ranging from travel-related illness to opportunitistic infections complicating HIV/AIDs. Rotations at NIH and Inova Fairfax offer invaluable additional experiences in dealing with complex transplant or immune compromised patients. The faculty are incredibly supportive and approachable but also encourage fellows to challenge themselves in terms of research and academic achievements. The growth and development of fellows builds upon the collegial and respectful attitude of the faculty who provide excellent role models for the patient-centered care approach."
Rachel Denyer, MD
GW/DC-VAMC Fellowship Graduate, 2021
Attending, Division of Infectious Diseases Washington, DC Veterans Affair Medical Center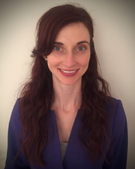 "My fellowship training at GW and the DC VA Medical Center gave me an unparalleled clinical experience as well as a professional launch into Infectious Diseases. Perhaps above all, I gained a trusted community who, from the very beginning, felt more like family than colleagues. Alongside these incredible people, I cared for patients with a wide variety of infectious diseases in diverse settings. Learning this specialty in DC is a unique opportunity to gain a strong bedrock of HIV care, plenty of exposure to foundational ID, as well as the opportunity to care for patients with rare infections from around the globe. The didactics are well prepared and integrated within the training, and the weekly case conference is a treasure trove for learning. The program faculty are extremely supportive and respectful of personal interests and growth within this incredible profession. I am forever grateful to have been a part of the GW Infectious Disease fellowship."  
Rachel Harold, MD
GW/DC-VAMC Fellowship Graduate, 2020
DC Department of Health
"I could not have asked for a better training program. The attending physicians treat fellows as their own children with a vested interest in their education and career opportunities after graduation. The resources available within the university and the greater DC metro area are unmatched. There is a healthy and appropriate balance of patient care and education conducive to finishing fellowship as an astute and learned clinician."
Ryan Karsner, MD
GW/DC-VAMC Fellowship Graduate 2018
Medical officer, The Center for Devices and Radiological Health Office of In Vitro Diagnostics/Division of Microbiology Devices US Food & Drug Administration (FDA), Silver Spring MD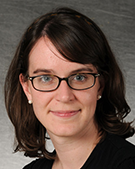 "The well-rounded clinical training I received during my fellowship prepared me very well for both the patient load and clinical scenarios that I have encountered since that time. In addition, the supportive environment and mentorship from attending physicians created a wonderful learning environment."
Ann Laake, MD
GW/DC-VAMC Fellowship Graduate, 2014
Clinical Assistant Professor of Medicine GWU, Infectious Diseases Physician at the Veterans Affairs Medical Center, Martinsburg WV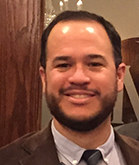 My ID training at GWU was a great all-around experience since day one. The depth of infectious conditions that we as fellows were exposed to at the two main training facilities, GWUH and VAMC (in addition to rotations on infections in immunocompromised individuals at the NIH Clinical Center and the Fairfax Hospital), was outstanding. Also, training in the District of Columbia, with its unique mixture of local and international communities, provides an experience that has no comparison in the rest of the country. Microbiology rounds with Dr. Keiser at GWUH was one of my favorite things to do during fellowship. Finally, the best thing about the program is the learning environment; it is always welcoming, supportive, and enthusiastic, which is explained by the great people that the program has as Faculty. In summary, I am proud to have been part of the program, and if I had had to do it again, it would certainly be at GW!
Jose Lucar, MD
GW/DC-VAMC Fellowship Graduate, 2016
Associate Professor of Medicine; Dept. of Medicine, Division of Infectious Diseases; The George Washington University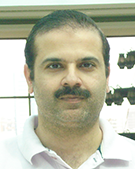 "The ID program at GW/VA is a complete package that shapes you and your practice in a way that is really amazing. The faculty is simply outstanding and they really make you feel like you are a valuable team member. The highly energetic team of Dr. Liappis, Dr. Roberts, Dr. Benator and Dr. Kan will simply do everything to make sure the fellows are ready for anything and everything as they graduate.  
Here are a few program highlights: An amazing faculty spectrum with exposure to a variety of leadership styles A cool balance of independent patient management and faculty supervision for the fellows that really nurtures a strong sense of confidence. Really broad clinical exposure to common as well as rare infections; ample HIV management with loads of clinical trials exposure, and the management of travel related infections. I had the opportunity to participate in bench and clinical research and there was great hospital infection control and epidemiology exposure, including a highly enthusiastic microbiology lab team…and much much more...
In a nutshell, the coolest ID program!"
Asim Malik, MD
GW/DC-VAMC Fellowship Graduate, 2003
Clinical Assistant Professor, Gulf Medical University
Chief, Infectious Diseases Service and Chairman, Infection Control Mafraq Hospital, Abu Dhabi, UAE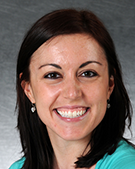 "GW was able to provide me with the diverse, sick patient population needed for solid Infectious Diseases training, but did so in an environment that was non-threatening and welcoming. I thoroughly enjoyed my time as a fellow and feel very prepared now as an attending in an academic position. I wouldn't change a thing!"
Alicia Myers-Lagasca, MD
GW/DC-VAMC Fellowship Graduate, 2015
Clinical Assistant Professor of Medicine, Division of Infectious Diseases, East Carolina University, NC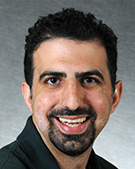 "With its clinical rotations at George Washington University Hospital in downtown D.C., the VA Medical Center as well as the National Institutes of Health, GW provided me with excellent clinical training with a very wide, diverse patient population. The attendings at all these facilities were great to work with and are very supportive of their fellows, even after you finish your fellowship! There is no place I would rather have trained."
Dost Sarpel, MD
GW/DC-VAMC Fellowship Graduate, 2011
Currently a Viral Hepatology Fellow, Division of Liver Diseases Icahn School of Medicine at Mount Sinai, NY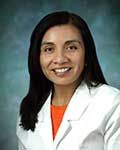 "My training at GWU is something that prepared for every challenge I have encountered in my professional life. The attendings at GWU/VA have provided me with role models that I strive to emulate every day. The clinical training I received was excellent, thorough and complete. Some of the most valuable lessons I learned though, were how to be a good mentor and how to be collegial and part of the larger team. I think of the faculty there as family and am extremely proud of my training. I am always glad to meet another GWU trainee."
Maria Elena Ruiz, MD
GW/DC-VAMC Fellowship Graduate, 2002
Associate Professor of Medicine; Dept. of Medicine, Division of Infectious Diseases; The George Washington University