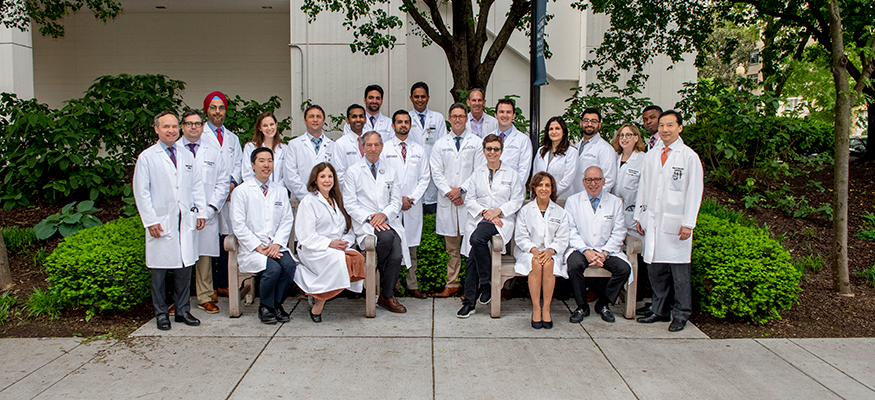 Overview
The GW Cardiology Division provides comprehensive cardiac services in the Nation's Capital including Electrophysiology, Advanced Heart Failure, Structural Heart Disease, Pulmonary Hypertension, Echocardiography/Stress Testing/Nuclear Cardiology, Multimodality (CT and MRI) Imaging, Adult Congenital Heart Disease, and Preventive Cardiology/Lipids.
Complementing our clinical expertise, the GW cardiology faculty are academic leaders in cardiovascular disease advancing research presenting and publishing dozens of abstracts and manuscripts annually. Our physicians have national leadership roles presiding at major meetings and serving on national cardiac organizations, editorial boards, and guideline committees. Educational and research activities of the faculty contribute to the academic mission of GW School of Medicine and Health Sciences (GW SMHS).
The GW Heart & Vascular Institute is a specialized academic institute of the GW SMHS and is headquartered in the Division of Cardiology. The GW Heart and Vascular Institute relies on clinical and academic expertise of the faculty to meet its primary missions: promote cardiac and vascular research, education, and community service with the goal of accelerating the pace of scientific discovery, reducing mortality and improving the quality of life of Americans with heart and vascular disease. (See Link to GW Heart and Vascular Institute).
Division Information
Patient Care Services

Electrophysiology: Our electrophysiologists, led by Dr. Cynthia Tracy, a national leader with the Heart Rhythm Society, American Heart Association and American College of Cardiology, along with Drs. Allen Solomon and Marco Mercader, offer expert inpatient and outpatient consultation for the diagnosis and treatment of cardiac arrhythmias. Heart rhythm services include, electrophysiological testing with 3D mapping, intracardiac echo and integrated MRI/CT imaging; cardiac ablation of complex arrhythmias; left atrial appendage occlusion devices; pacemaker and implantable cardiac defibrillators including cardiac resynchronization, wireless and subcutaneous devices; and short-term and long-term arrhythmia monitoring with wearable and implantable technologies.

Heart Failure: Under the leadership of Dr. Gurusher Panjrath, a nationally recognized leader in heart failure, the Heart Failure Section team offers a multidisciplinary approach for comprehensive disease management for heart failure and a range of cardiomyopathies, new medical options and mechanical supports including Impella pumps, Left Ventricular Assist Devices (LVAD), and Extracorporeal Membrane Oxygenator (ECMO), Tandem Heart, and Heartmate3. Dr. Joseph Krepp and Dr. Panjrath provide the latest diagnostic and treatment options for patients with amyloidosis/sarcoidosis and other infiltrative heart diseases. Patients can also participate clinical trials evaluating new treatments.

Pulmonary Hypertension: GW cardiology has established a Pulmonary Hypertension Center of Excellence directed by Dr. Mardi Gomberg-Maitland. Dr. Gomberg-Maitland is an internationally-recognized expert in the field of pulmonary hypertension having designed and participated in dozens of multinational research trials. Her team offers consultations for patients with pulmonary hypertension, pulmonary venous hypertension/diastolic dysfunction. They have expertise in and access to new and investigational oral and intravenous medications for patients with these complex diseases.

Interventional Cardiology: Led by Dr. Jonathan Reiner, Director of the GW cardiac catheterization laboratory, the GW interventional cardiologists treat a wide range of patients with coronary artery and valvular heart disease. Our team pioneered radial access approach for interventional cardiac procedures. Keeping pace with advances in valve and adult congenital heart disease, our structural heart team, comprised of Drs. Reiner, Mazhari and Nagy, are experts Trans Aortic Valve Replacement (TAVR), MitraClip and Watchman procedures. In addition, Dr. Mazhari specializes in the Vascular Medicine offering medical and interventional treatments.

Cardiac Imaging: GW is a leader in cardiac imaging services with experts in echocardiography, nuclear cardiology, cardiac CT and MRI. Our echo lab services, led by Jannet Lewis, along with Drs. Brian Choi, Andrew Choi, Joseph Krepp, and Richard Katz, include 3D echo, transesophageal echo, stress echo, and strain measurements. Our outpatient cardiac nuclear laboratory performs treadmill and pharmacologic stress testing and has extensive experience with technetium PYP scanning for diagnosis of amyloidosis. Dr. Andrew Choi, a member of the JACC Cardiovascular Imaging journal, has established a nationally recognized multimodality cardiac imaging service with state-of-the-art coronary CT and cardiac MRI studies.

Adult Congenital Cardiology: Dr. Christian Nagy is a dual trained pediatric and adult cardiologist. He provides consultation, and, if needed, interventional treatments for adults with congenital heart disease.

Preventive Cardiology, Women's Heart Disease, and Lipid Disorders: Dr. William Borden, Associate Editor for Circulation Quality Outcomes and Dr. Lisa Martin provide expert consultation on lipid disorders along with our full-time cardiac nutritionist. GW has been a founding site for the NIH sponsored Women's Heart Initiative, and Dr. Lewis and Martin are available to offer advice on Women's Heart disease.

Teaching Program

A large outpatient service exposes residents to daily clinics including general Cardiology, lipid disorders and arrhythmia. House officers participate in daily rounds on the coronary care unit and on the combined cardiac-surgery consultation services. Attending physicians, fellows, and residents are actively involved in all phases of the teaching program. A variety of conferences—grand rounds, cardiac catheterization, imaging, electrocardiography, and research in progress—meet on a regular basis.

Fellowship & Research

The Division of Cardiology offers a three-year fellowship program for individuals who have completed their training in internal medicine. The fellowship program provides broad training in all aspects of invasive and non-invasive cardiology, and active participation in research projects. Fourth and fifth years of training in invasive cardiology and electrophysiology are also offered.

Funded research projects of the Division of Cardiology focus upon electrophysiology, effects of drugs on electrical properties of canine myocardium, interventional angiography including thrombolysis, new applications of cardiac imaging, cardiac pharmacology, lipid disorders, and woman's health.
Meet our Faculty Explore Our Fellowship
Directors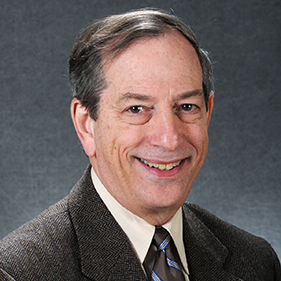 Division Director:
Richard J. Katz, MD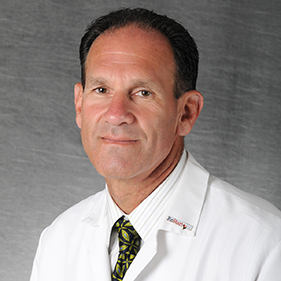 Fellowship Director:
Allen J. Solomon, MD
---
For Patient Care information or inquiries, please visit the GW Medical Faculty Associates.