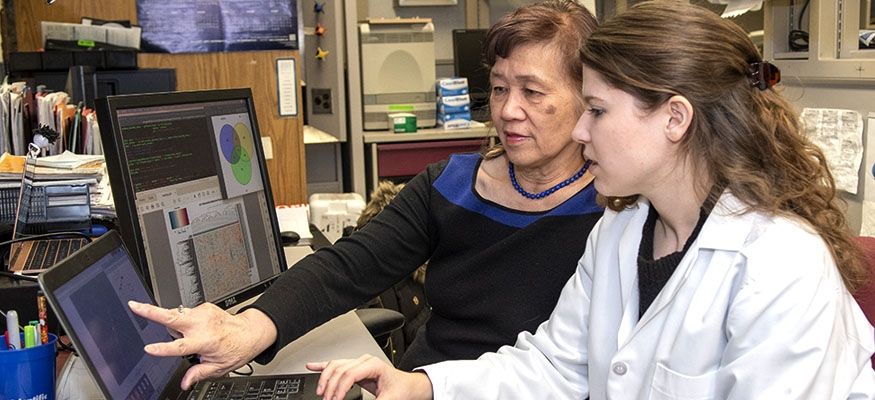 Overview
The Division of Gastroenterology and Liver Diseases provides primary and tertiary care to patients with a variety of gastrointestinal and hepatic disorders. Educational and research activities of the faculty contribute to the academic mission of GW SMHS and are highly regarded.
Patient Care Services

The division provides both outpatient and inpatient services in the management of gastrointestinal, hepatic, and nutritional disorders. Members of the division offer particular expertise in the treatment of cholelithiasis, colon cancer, esophageal motility, AIDS and gastrointestinal disorders, inflammatory bowel disease, irritable bowel syndrome, liver diseases, pancreatic disorders and gastroesophageal reflux disease. The division's comprehensive intestinal cancer prevention program features surveillance of patients at risk, such as those with chronic ulcerative colitis and colonic polyps.

Gastroenterology staff perform a wide variety of endoscopic and biopsy procedures. These include esophageal dilatation and gastroduodenoscopy, colonoscopy, polypectomy, percutaneous gastrostomy tube placement, retrograde pancreato- cholangiography, papillotomy, and endoscopic placement of esophageal and bile duct stents. Tests performed include esophageal motility, gastroesophageal reflux (24-hour esophageal pH measurement), gastric and pancreatic function, as well as liver and small bowel biopsy. Other procedures such as arteriography, percutaneous transhepatic cholangiography with stent placement, arterial embolization, placement of wires for radiation therapy and various isotope scans are carried out in conjunction with the Department of Radiology.

Teaching Program

The consultative service of the division provides the house staff with the opportunity to review patients with gastroenterologic and hepatic disorders who are referred for evaluation. House staff are active in both the inpatient and outpatient consultative services. The house staff also participate in all educational nutrition conferences.

Fellowship

The division offers a three-year fellowship program, designed to train fellows in both clinical gastroenterology, hepatology and research. The program provides detailed instruction in clinical gastroenterology and hepatology. Fellows conduct research under the supervision of faculty from the Division of Gastroenterology and Hepatology. Applications for the fellowship program are considered following residency in internal medicine.

Research

The research interests of division members encompass a wide range of both clinical and laboratory investigations. Clinical studies include new therapies for gastroesophageal reflux, inflammatory bowel disease, irritable bowel syndrome, peptic ulcer disease and angioedema. Laboratory investigations are conducted in close collaboration with basic scientists, particularly with members of the departments of biochemistry, pathology and physiology. Other studies focus on efforts to improve current drug and nutritional treatment of inflammatory bowel disease gastrointestinal disorders in women, swallowing disorders in ALS, physician decision making, AIDS and gastrointestinal and liver disorders.
Meet Our Faculty Explore our Fellowship
Directors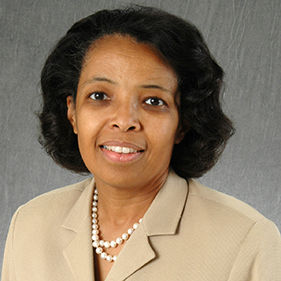 Division & Fellowship Program Director:
Marie L. Borum, MD, EdD, MPH
---
For Patient Care information or inquiries, please visit the GW Medical Faculty Associates.