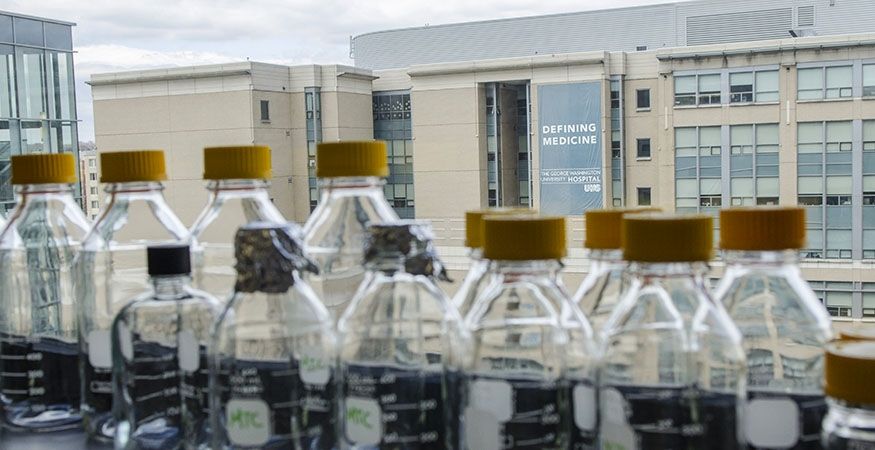 The Division of General Internal Medicine is a large faculty practice in the District of Columbia. Our mission is to provide evidence-based, cost-conscious care to our patients and train the next generation of physicians, so we often have George Washington University medical students or internal medicine residents working side-by-side with us. As primary care physicians, we emphasize health promotion and preventative services. Additionally, in our clinics, we manage chronic diseases and address acute complaints and we enjoy the challenge of the undifferentiated patient.
Our faculty members are involved in a number of clinical activities that benefit our patients, students and residents. For example, our back clinic focuses on the care of patients with non-operative back pain. The weight management clinic promotes healthy lifestyle choices and works with our patients to achieve their weight loss goals and improve their health.  In our multidisciplinary Cancer Survivorship clinics, we address late and long-term effects of treatment.  And in our pre-operative clinic, we see patients to risk assess, risk stratify and medically optimize them for our surgical colleagues.  Post operatively, we staff the medical consult rotation in the hospital, which serves to evaluate and manage medical problems that occur on specialty and surgical services.  These clinical opportunities are available to our students and residents as educational experiences.
Our residents are incorporated into our general medicine practice. They see their patients in the same clinical space with the same support staff and are supervised by the general medicine faculty, allowing them to develop the skills necessary to become excellent primary care physicians to their panel of patients.
Meet Our Faculty Explore Our Residency
Director
Division Director:
Jillian Catalanotti, MD, MPH
---
For Patient Care information or inquiries, please visit the GW Medical Faculty Associates.