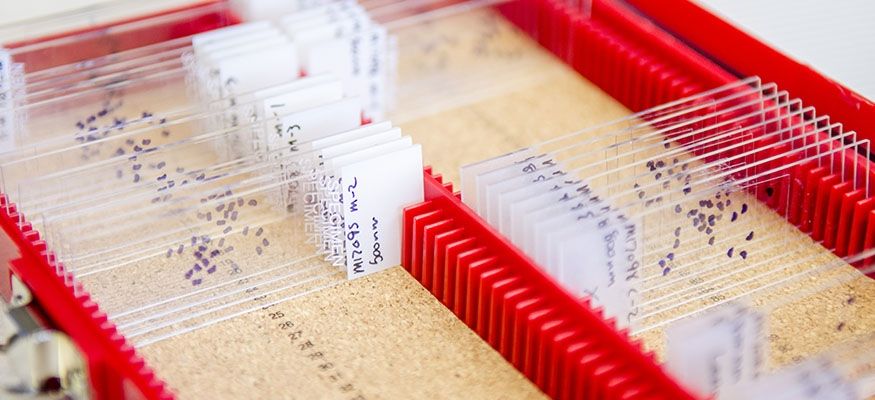 The Division of Hematology and Oncology is a key component of the expanding GW Cancer Center. We diagnose and offer innovative treatments for all types of solid tumors. We have a dedicated group of physicians with international reputations who focus on hematologic malignancies, including myelodysplasia and leukemia, lymphoma and multiple myeloma. Our stem cell transplant and cellular immunotherapy program is expanding. Two Gynecologic Oncology experts see their patients with cancer in our clinic space.
Multi-disciplinary care plans involving medical oncology, radiation oncology and surgeons are provided by teams in many specialty areas, including cancers of the head and neck, lung, breast, GI system (colon, stomach. liver, gall bladder) and GU system (kidney, bladder, prostate). 
We have a range of unique programs, including a busy high-risk genetic counseling program, as well as a joint oncology-dermatology clinic managing high risk cutaneous malignancies and cutaneous toxicities of targeted cancer therapies. 
We maintain a robust and growing clinical trials program. More information on the Clinical Trials Office is available from the GW Cancer Center website. 
Specialists in "benign hematology" are focused on the evaluation and management of clotting and bleeding disorders, anemia and other red cell disorders, white cell and platelet disorders. We are building a unique program that focuses on hematologic problems during pregnancy and during fertility treatments.
Our physicians are dedicated to educating medical professionals at all levels, including medical students, residents, and fellows. Through its sponsorship of tumor boards, the nationally known Best Practices course held every August, regional dinner consortia on breast cancer, lung cancer and hematology and annual post-ASCO and -ASH state-of-the-art updates, we maintain an extensive program for multi-disciplinary continuing medical education for physicians and other health care providers. 
Patient Care Services

GW MFA's Cancer Center is a comprehensive clinic dedicated to the detection and treatment of cancer and blood disorders and the provision of stem cell transplants. Specifically, we offer the following services in conjunction with GW's Division of Hematology and Oncology:

The Cancer Center provides comprehensive management of all oncologic disorders. The infusion center administers outpatient chemotherapy and immunotherapy. Specialized cancer treatment protocols are used for patients with a wide array of oncologic problems including acute leukemia and complex neoplastic disorders. The Cancer Center is a member of the ECOG-ACRIN Cooperative Oncology Group. We work closely with our colleagues in surgery and radiation oncology, as well as our ancillary support programs, to provide multi-disciplinary care. Palliative care and Survivorship programs help patients through their entire journey.
The Bone Marrow Transplantation Program, now under the guidance of Dr. John Barrett, a world-renowned expert, performs autologous transplants on patients with leukemia, lymphoma and myeloma. The allogenic program is under active development. We have investigational treatment protocols using engineered T cells as cellular immunotherapy for malignancy.
Comprehensive hematology services are offered in the management of patients with disorders of red cells, white cells or platelets, and hemoglobinopathies. Our clinical coagulation services help in the treatment and monitoring of patients with coagulation problems (clotting and bleeding) including hemophilia, von Willebrand disease, platelet disorders and thrombotic disorders.
A program to address the particular issues of adolescents and young adults (AYA) with cancer is being developed in conjunction with our partners at the Children's National Medical Center.

Education Program

Progressive Educational Experiences

Early in the fellowship, fellows are closely supervised and all clinical actions are scrutinized and reviewed by the attending physician on a daily basis. As the fellowship progresses through the end of Year I and into Year 2, fellows are given increasing responsibility for patient care. In Year 3, during the months on clinical service, the fellow functions as a "junior attending physician," given wider responsibility for clinical decision-making and their cases are reviewed on as-needed basis at case presentation conferences. Scheduling of clinical rotations will become more flexible to better reflect the trainee's goals and career objectives over the three years of training.

Preparing and Presenting Conferences

All fellows prepare and present conferences on a regular basis. Fellows are responsible for the conduct of weekly journal clubs and Tumor Board conferences. In addition, fellows present regular didactic conferences to the residents and medical students rotating through oncology and hematology services. Fellows are responsible for one formal conference per year, presented to the entire division or, in some cases, the Department of Medicine.

Additional Educational Components

Important additional components of the educational program include an annual board review course in hematology and medical oncology. Each year, the Division's national board review course attracts more than 300 individuals who are planning to take board examinations in hematology and oncology. This includes an eight-day intensive lecture series on all important aspects of hematology or oncology. All fellows are required to attend this course and are relieved of their clinical duties during this time. In addition, a series of core lectures are given on a yearly basis (July­ late October) covering several topics in hematology and oncology.
Directors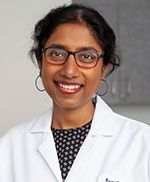 Division Director:
Pavani Chalasani, MD, MPH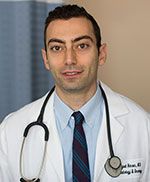 Fellowship Program Director:
Faysal Haroun, MD
 For Patient Care information or inquiries, please visit the GW Medical Faculty Associates.