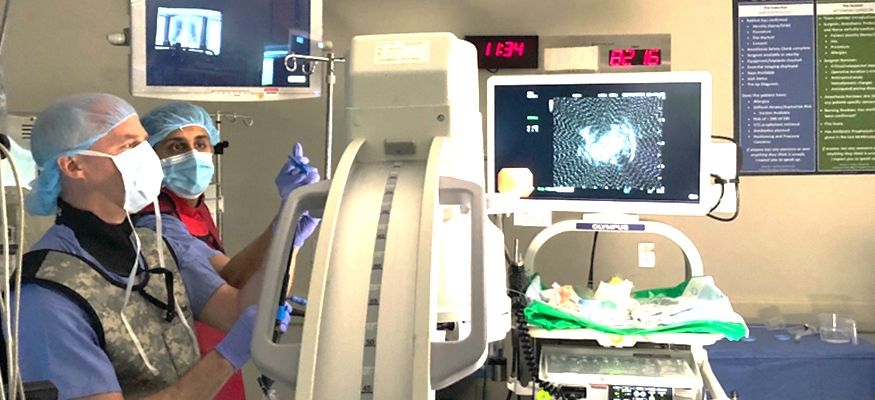 Overview
At GW Hospital, the clinical services of the division include busy outpatient clinics with emphasis upon asthma, chronic airways and interstitial lung diseases, sleep medicine, HIV-related lung disease Pulmonary vascular disease including pulmonary hypertension and respiratory dysfunction in chronic neuromuscular disease.
The inpatient service includes a dedicated pulmonary team that covers verity of pulmonary disease and pulmonary care unit that cover respiratory failures patient as well as consult service. We also provide coverage for critically ill patients in the ICU. We provide verify of procedures including bronchoscopy, EBUS-FNA Super-D navigation, endobronchial ultrasound biopsy and stent placement.
The pulmonary function laboratory offers complete physiologic evaluation of lung function, including exercise studies and bronchoprovocation challenges. Excellent radiologic support capabilities are available at all facilities. State of art sleep lab provides variety of sleep test including PSG, MSLT as well as home sleep study.
---
Philosophy and Goals
The purpose of the Fellowship Training Program is to prepare board-eligible internists for a career in clinical or academic pulmonary and critical care medicine. The educational program provides physicians with the basic science and clinical knowledge to become respected consultants in pulmonary and critical care medicine and to perform the appropriate invasive procedures expected of a pulmonary and critical care specialist. Training is carried out in a scholarly, structured academic atmosphere and exposes fellows to a broad variety of disease states. Furthermore, the program encourages each trainee to pursue research projects with faculty supervision. Upon completion of the program, each fellow has a sufficient knowledge base to pass the American Board of Internal Medicine Sub-Specialty Examinations in Pulmonary Diseases and Critical Care Medicine.
---
Meet Our Faculty Explore Our Fellowship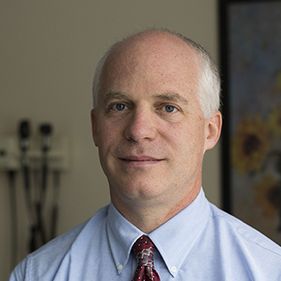 Division Director:
Daniel Baram MD
Fellowship Director:
Jalil Ahari, MD
For Patient Care information or inquiries, please visit the GW Medical Faculty Associates.